Home > How to Manage Services
How to Manage Services
Manage Services
Go to the Settings
From the Settings, click an Services to a manage the services that you provide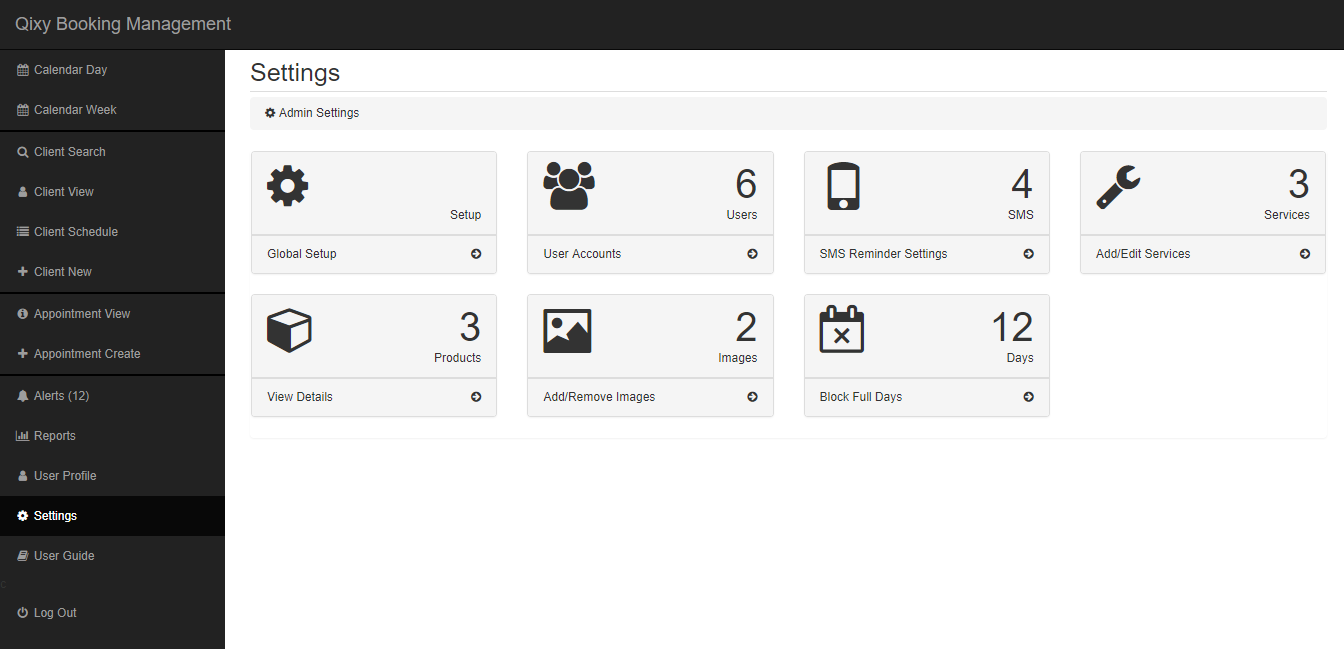 Click Services to continue to the next step
Step 2 - Edit Services
Here you can edit the services that make up the appointments. It is good practice to not edit a service once it is created and used, it is best to uncheck the active status and create a new service.
Use this procedure for price or name changes as any appointments already booked to this service will be reflected to all appointment booked to the service.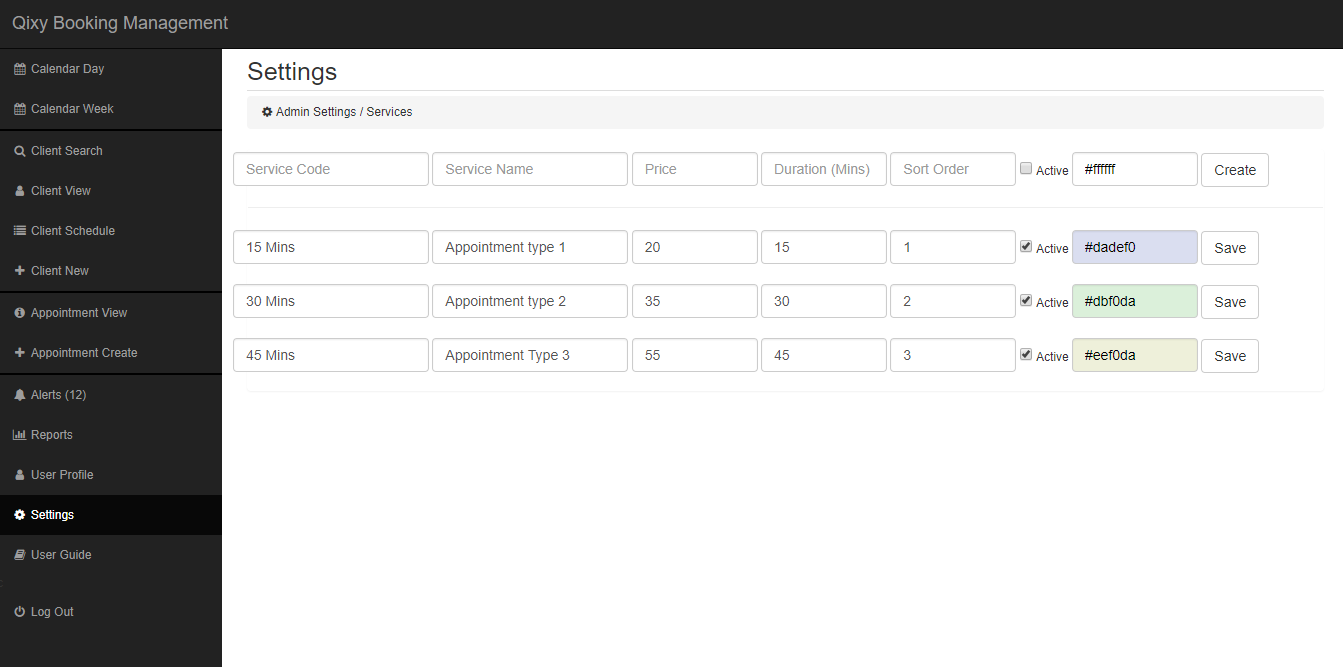 Please only edit 1 service at at time and click Save before changing a different service.
Step 3 - Create a new service
Use the top row in the form to create a new service for your appointments.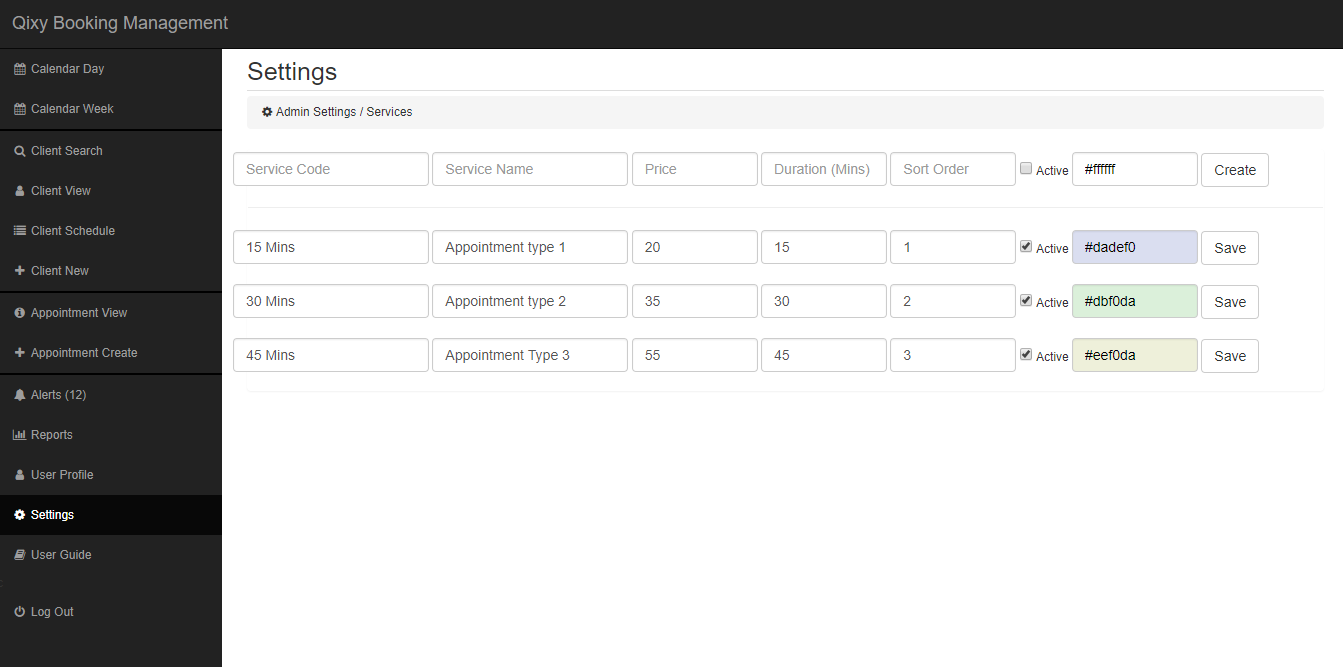 Click "Create" and you will then be able to book new appointments to the new service