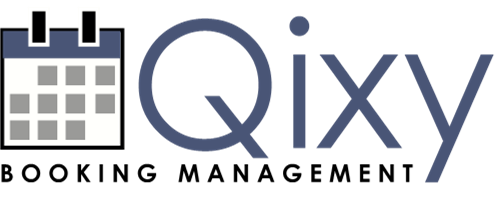 REALLY SIMPLE BOOKING MANAGEMENT AT YOUR FINGERTIPS!
See your daily schedule on laptop or mobile
Empty appointment slots allow customers to self book
Alerts show what needs your immediate attention
SMS text reminders to reduce no-shows
Add product sales to appointments
Insight reports to improve business efficiency
Create an appointment in 3 clicks
Click an available time slot from your daily or weekly calendar
Click a client from the search result of name, phone or email
Click the service type to confirm the appointment
Work smarter and acheive more with an online appointment diary
Qixy is a better way to manage your appoinments and improve the way you work.
View and update your schedule using any device with a web browser
View your schedule on all your devices so you can book appointments and your laptop and later check and complete them on your tablet or mobile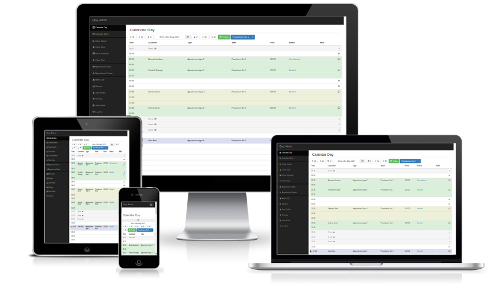 Improve attendance and customer satisfaction with SMS appointment reminders
We live very busy lives so ensure your clients don't forget their appointment with a friendly SMS reminder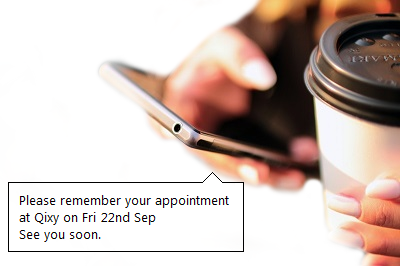 Clients can book themselves into appointment slots
Give your clients the freedom to book in their own time. An email notification allows you to confirm it to your schedule and send client email confirmation.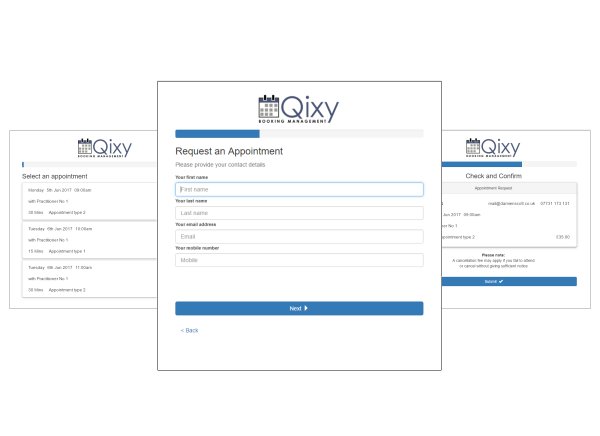 Learn about your business through the insights dashboard
Insights dashboard will show you trends in your appointments. Check how many new clients attended last month or your current stock levels.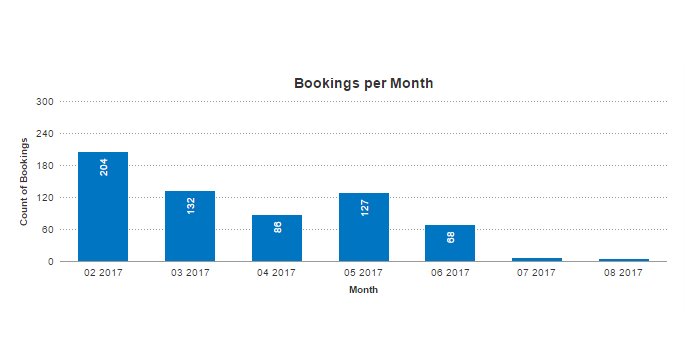 More Features
For simple and effective booking management.
Always available
On your phone, tablet or laptop anywhere, whenever you choose, on any web browser.
Customisable
Change colours to see things clearer. Use the settings control panel to customise best for you.
Green hosting
We host website on an eco server in the UK by Memset® the UK's first Carbon Neutral® Web host.
Stock management
Product sales automatically reduce your stock levels. Low stock alerts warn you when to replenish.
Insights dashboard
Gain insightful knowledge about customer behaviour, products, services, seasonality and more.
Multiple staff
Have separate schedules for each staff member. Enable or disable staff members to be bookable.
Free for the first month then £15 per month
Risk free. Cancel whenever you like, just cancel the subscription with PayPal.